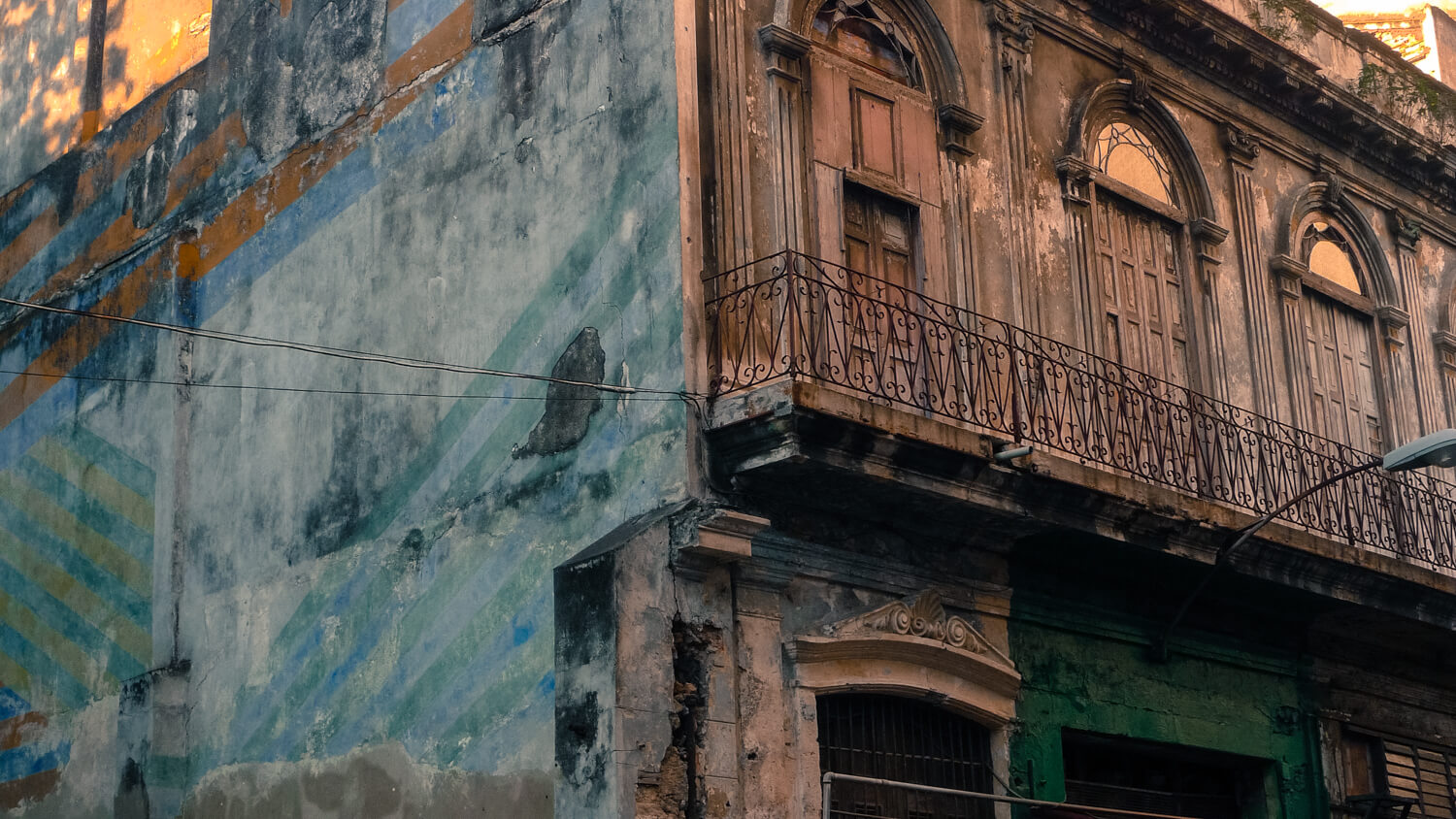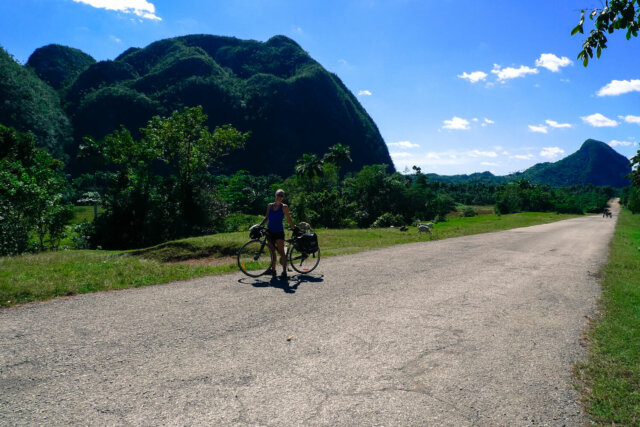 Last week, our Admin. and Communications Director was back from a month away cycling and suntanning in Cuba! Even though she swears she enjoyed her time off, she couldn't help it but prepare a short photo report for us!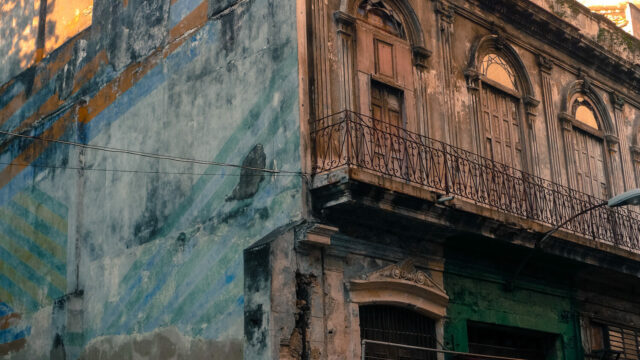 Traces of abstract mural, La Havana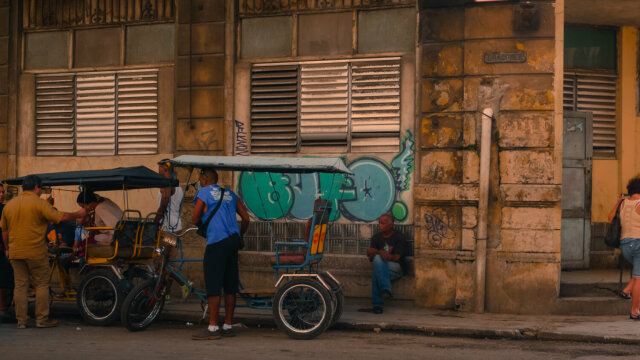 Graffiti, La Havana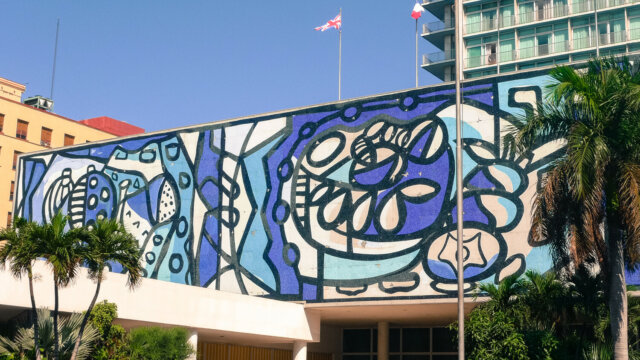 Ceramic mural from Cuban painter, muralist and ceramist Amelia Peláez (1896 – 1968) on the façade of historical Hôtel Havana Libre, La Havana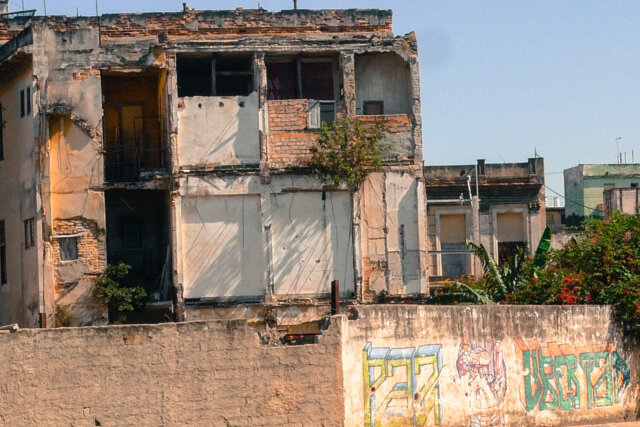 Graffiti, La Havana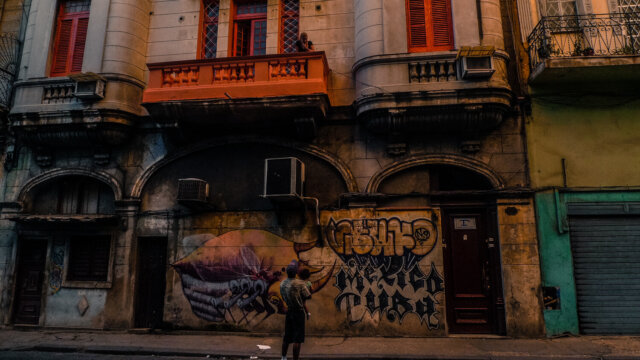 Little piece from Sego
In the background, a typical Cuban balcony conversation, La Havana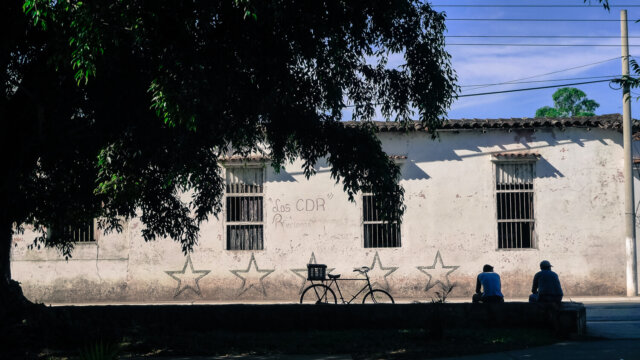 One of many public art pieces in honour of Los Cinco, San Diego de los baños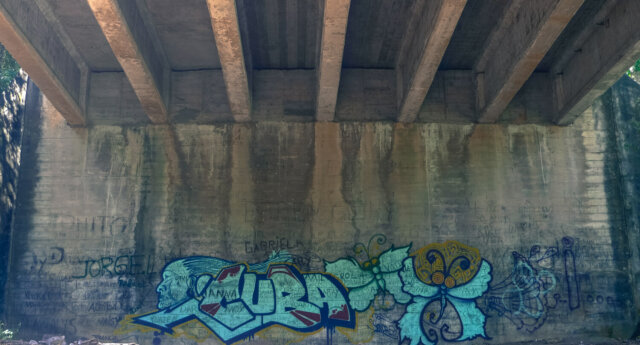 Graffiti under overpass, between Viñales and La Palma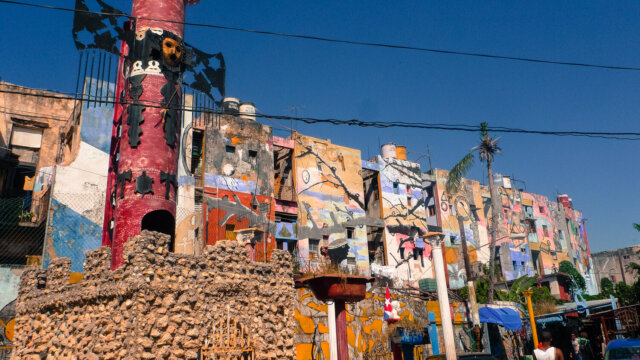 The colourful Callejón de Hamel from muralist and sculptor artist Salvador Gonzáles Escalona, La Havana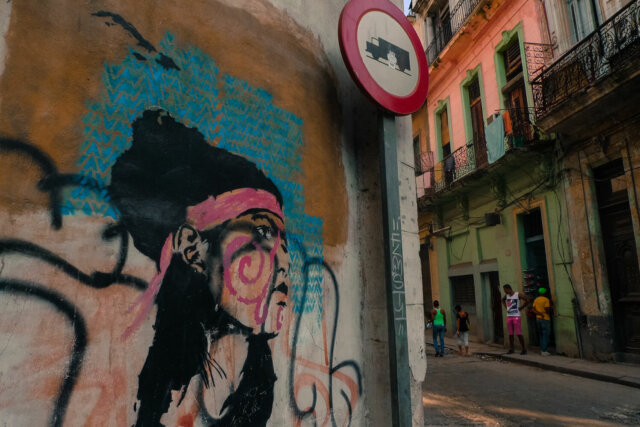 Stencils, La Havana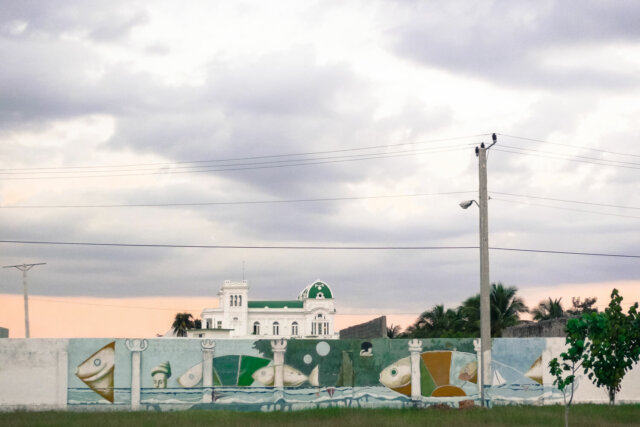 Mural from J. Michel Vazquez Peña, Edgar Glez Ero and Irving Torres Barroso, Cienfuegos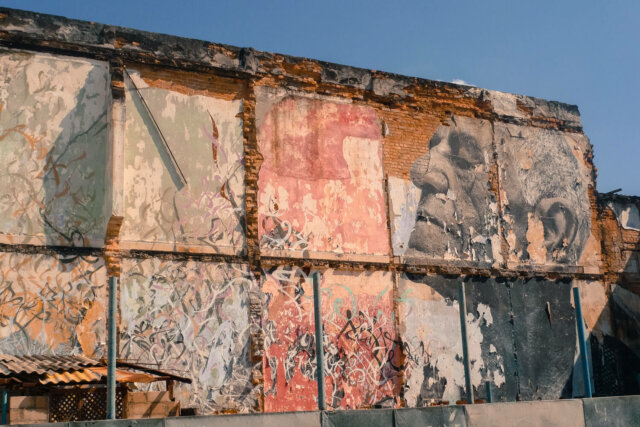 One of 25 portraits set up by JR in collaboration with José Parlá in 2012 – The Wrinkles of the city, La Havana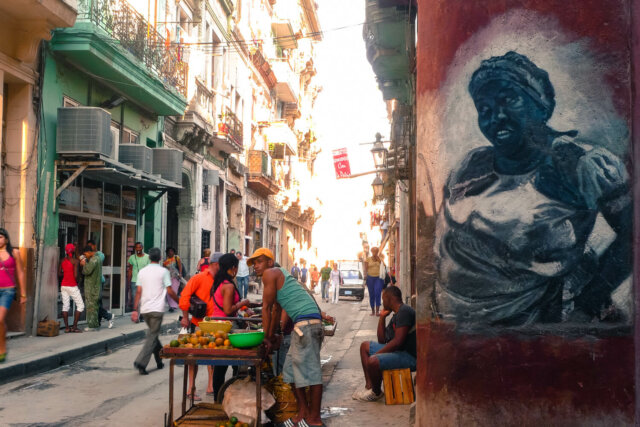 Portrait, La Havana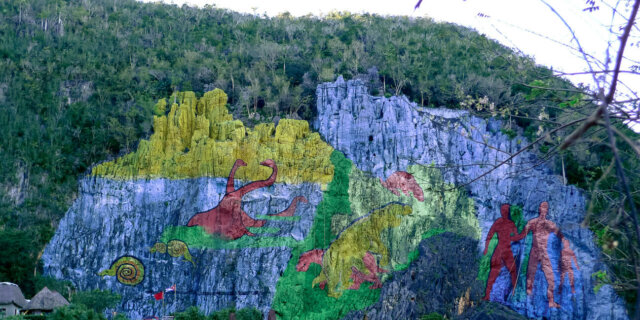 Very impressive (120 x 160 m) prehistoric mural from scientific painter Leovigildo González Morillo (disciple of Diego Rivera), 1959, Viñales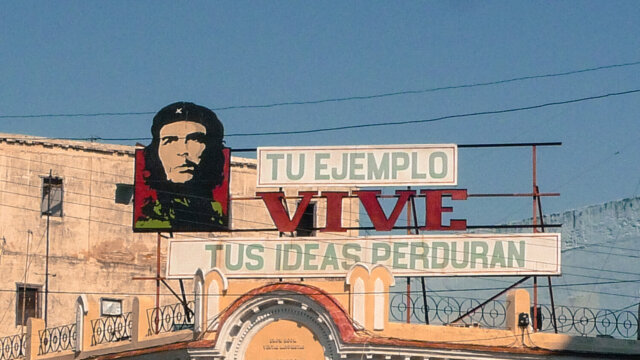 One out of hundreds and hundreds of political painted panels, Cienfuegos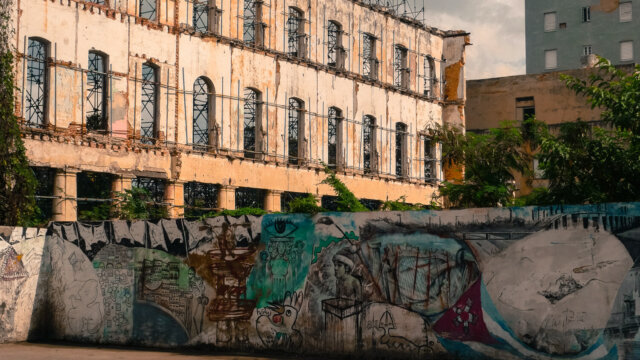 Close to the Malecón, La Havana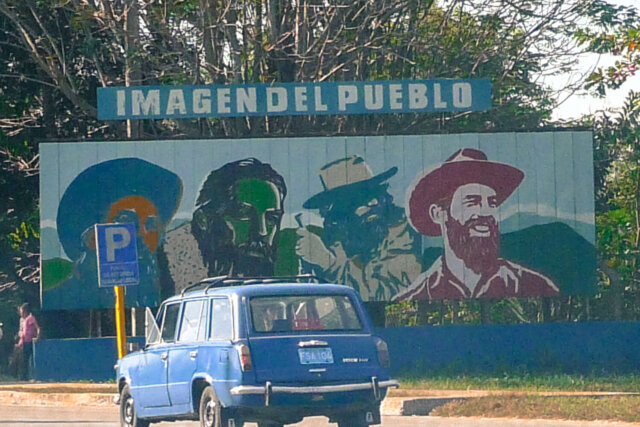 One out of hundreds and hundreds of political painted panels,  Cienfuegos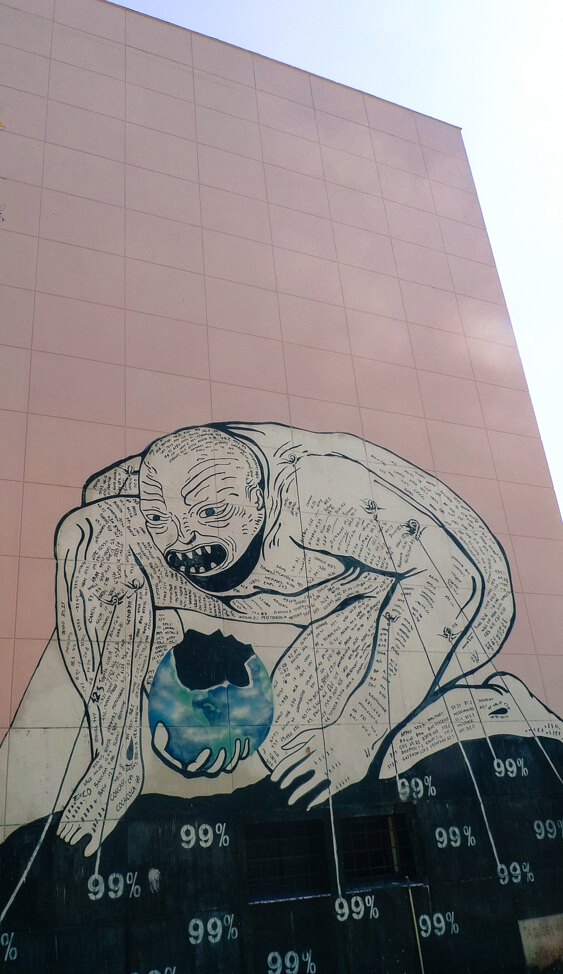 Mural 99% vs 1% on a wall of Universidad de La Havana, La Havana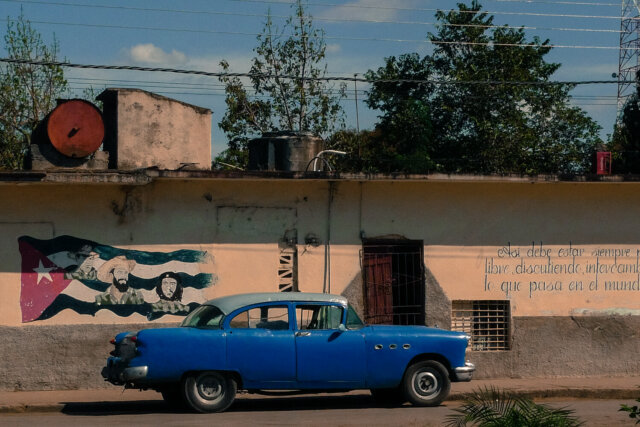 Political mural with quote from iconic Che Guevara («Asi debe estar siempre nuestra juventud: libre, discutiendo, intercambiando ideas, preocupada lo que pasa en el mundo entero »), Palmira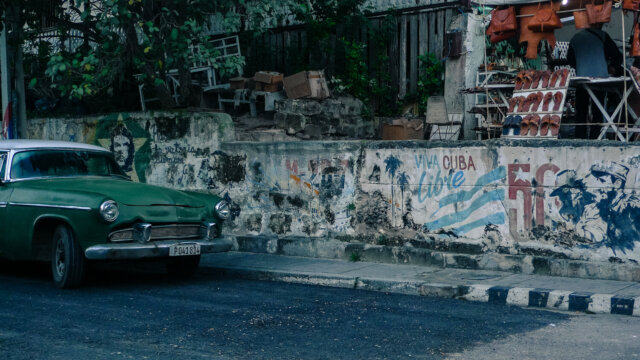 Political mural, Varadero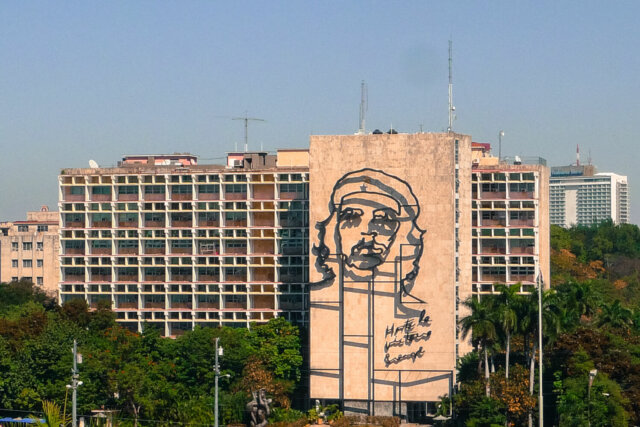 The inestimable work of art showing the effigy of Che Guevara on the Plaza de la Revolución, La Havana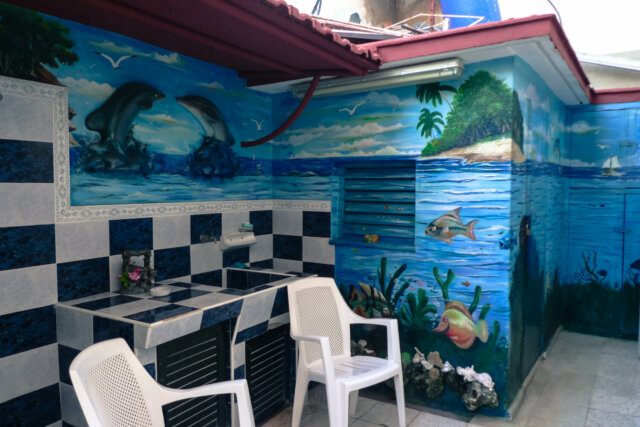 And the final touch @ Varadero !