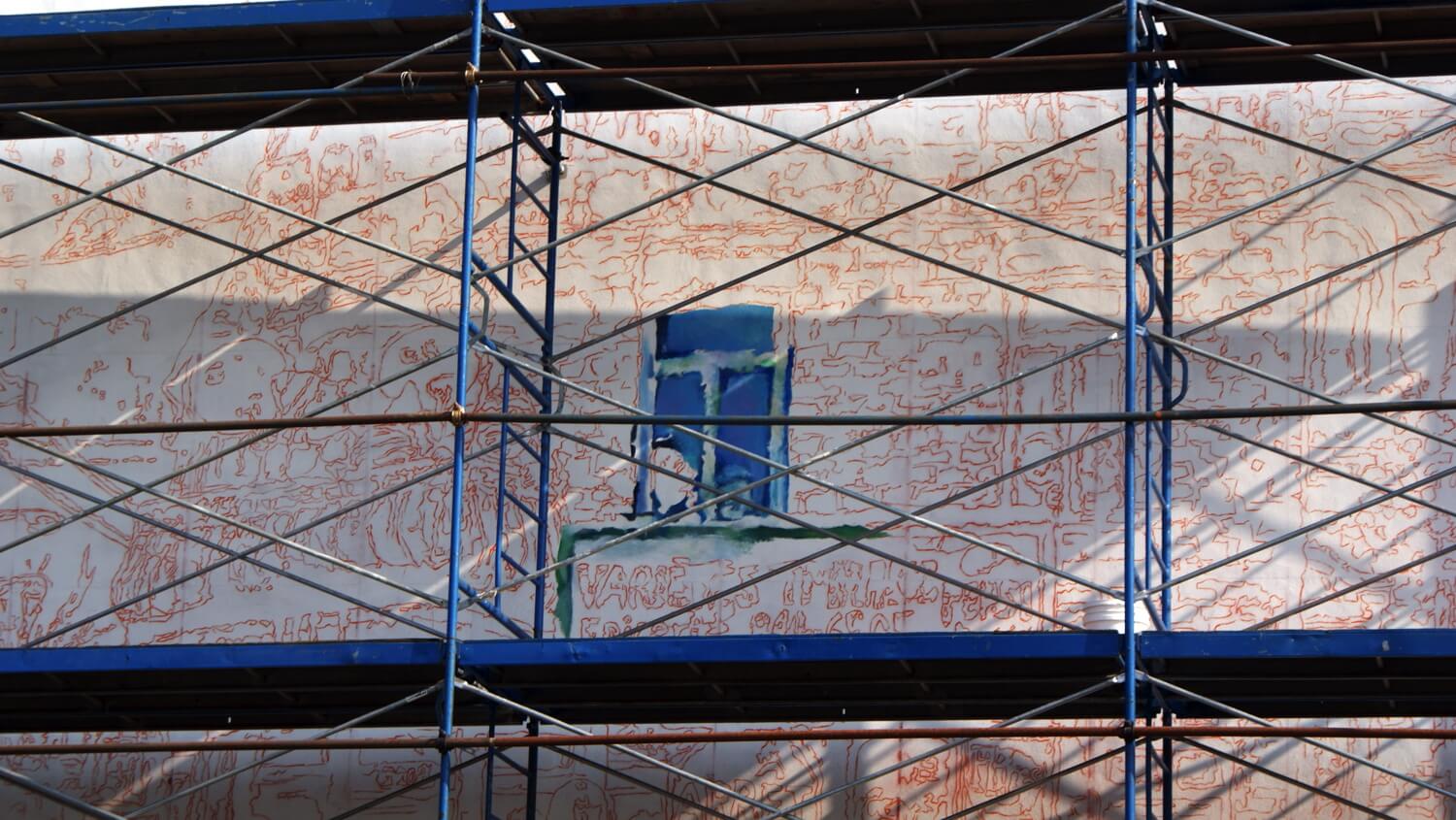 Murals Seeking Walls! MU is constantly scouting the streets of the city to find accessible buildings (fronting busy streets) and blank walls (without windows) to give life to its unique mural art projects. As much as a beautifying durable solution as a deterrent to acts of vandalism, MU murals contribute to a long-term improvement of the quality of life in your neighbourhood (murals have a life-span of 15-20 years). Owners of commercial or private buildings can offer their blank walls to MU by filling the form below.
From conception to completion, MU coordinates all aspects of the project (permits, scaffolding, equipment, communications, etc.). All you'll need to do is authorize the creation of the mural on your property by signing an agreement contract. Additionally, before the first swipe of paint, a mock-up of the creation will be presented to you for approval. MU assumes the cost of the civil responsibility insurance and the costs linked to any small work of brick-pointing (if necessary). Finally, MU commits to maintaining the mural during five years (renewable).
Become a proponent of change in your neighbourhood and contribute, with MU, to transforming Montreal in an open-air art MUseum.