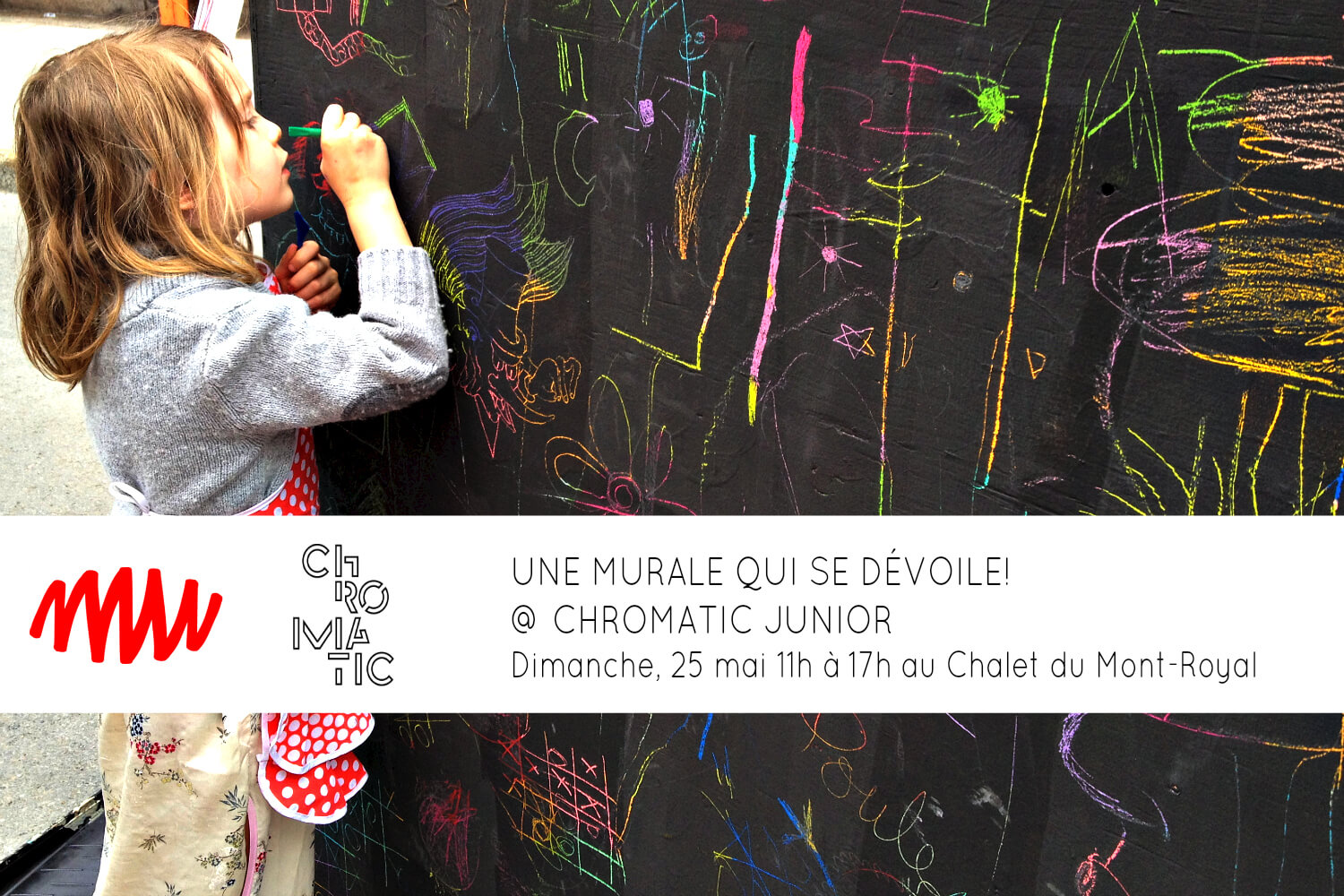 Our artists and art educators will be on top of the mountain this sunday, May 25th for the family event Chromatic Junior :
Young kids will have fun creating a colorful mural on a little playhouse by scraping the black surface to allow color to spring to life!
The event is free for the whole family and will be held at Chalet du Mont-Royal from 12 to 17pm. We can't wait to play with your little monsters!