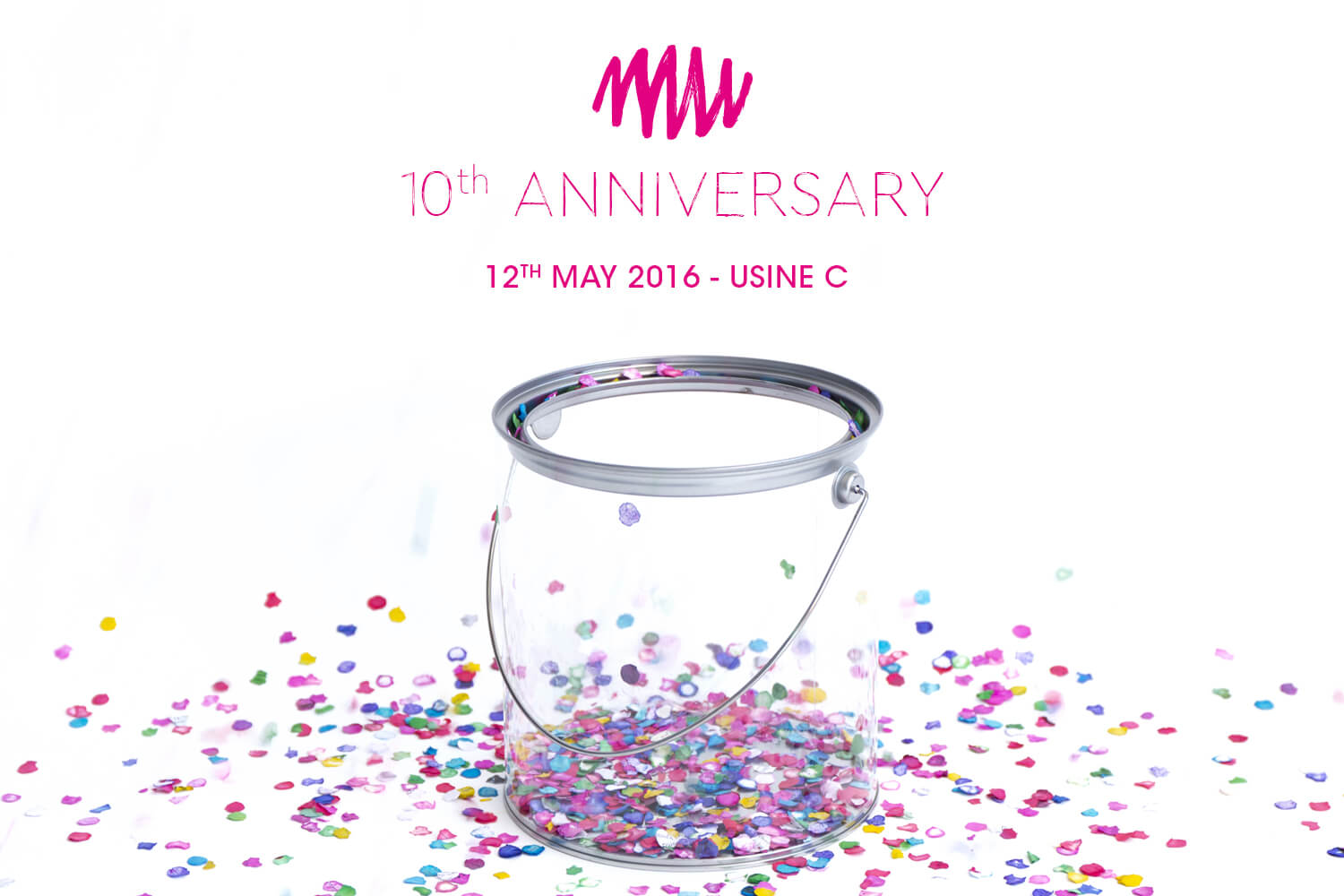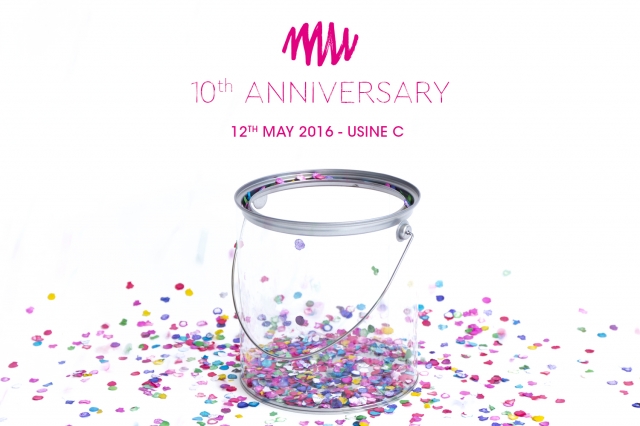 MU invites you to celebrate its 10th anniversary! In the spirit of MU's murals it promises to be an eclectic, unique and colourful night.
THURSDAY, MAY 12th, 2016 – 6 pm
Location : Usine C – 1345, Lalonde ave, Montreal, QC H2L 5A9
Impressive and refined cocktail reception, live murals, color, silent auction of artwork and transformed objects, music from our guest DJ's, open bar and amazing animations! Join us because MU's 10th anniversary promises to be memorable!
For more information 

Click here