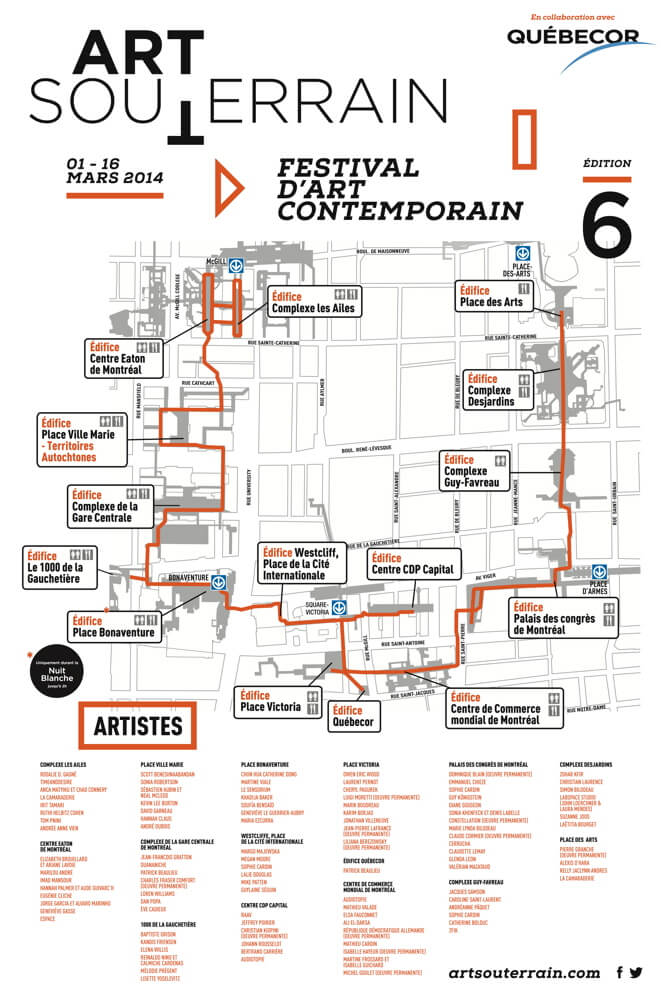 While there's this very-unwelcome storm blasting on Montreal, take refuge and wander the 7 kilometers-long downtown underground to enjoy the 93 works of art proposed by the 2014 edition of ART SOUTERRAIN (until March 16th).
Keep an eye out for Rafael Sottolichio's mural (produced by MU in 2012) under the World Trade Centre Montreal :
Our comm+admin director (…and geographer!) fell for : Mapping Skin Deep by Cerrucha at the Palais de Congrès in Montreal
What about you ?