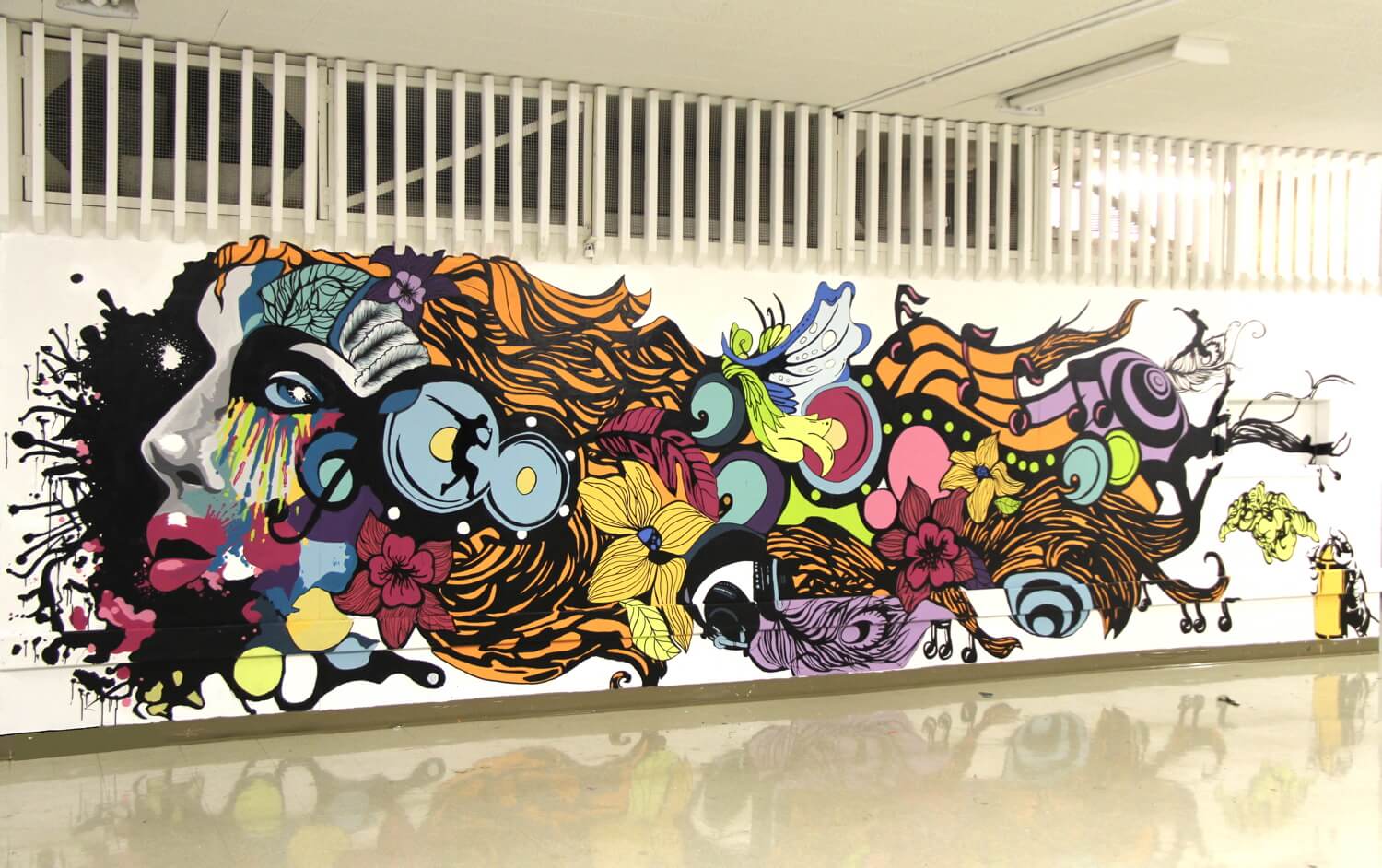 You will certainly be charmed by the mural created by students of Félix-Leclerc HighS chool (secondary V). They managed this tour de force during extracurricular mural art workshops offered this winter. Do not miss the making of video shot in stopmotion:
The theme of the mural is our artistic identity. The composition is based on the idea that color and rhythm carry and define us. The narrative of the artwork – the hair of the female character – highlights the transition from black and white to colors symbolizing the positive impact art awakens for every one of us.
Thank you and congratulations to all participants: Jessica Aldos, Christelle Bitar, Rebecca Caporicci, Jennifer Diana Iordan, Alexandra Kmieciak, Geneviève Lavallée, Jonathan Lavigne, John Mendoza, Thomas Michael Nuguid, Stéphanie Leroux, Allison Mejia, Daniela Rodriguez, Nicolas Séguin, Giancarlo Tayag et Rakavi Velauthapillai.
This project was made possible through funding from the Commission scolaire Marguerite -Bourgeoys and the participation of the teacher Sonia Fontana and MU's art educator Isabelle Duguay assisted by Rocio Perez.