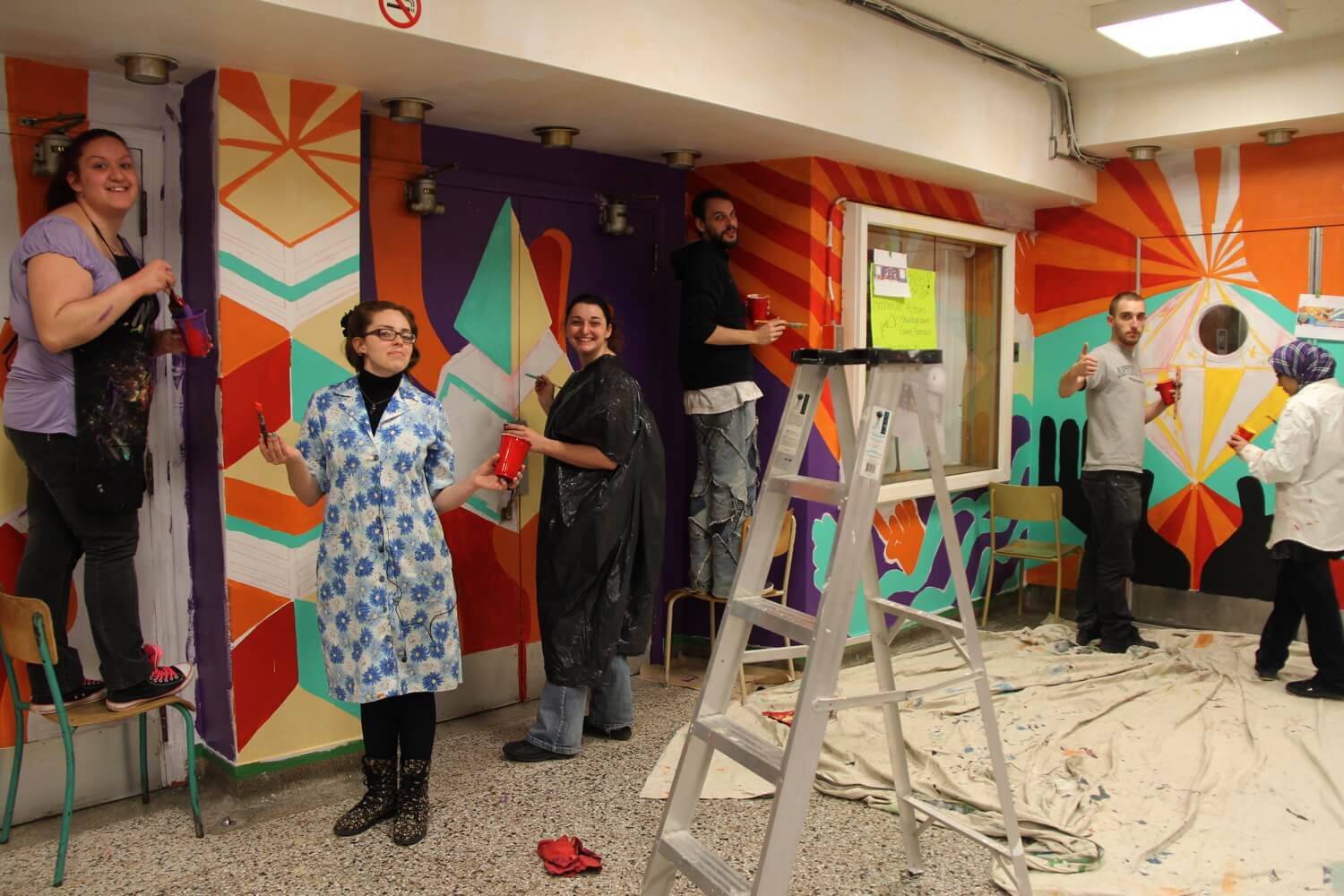 MU is extremely proud to present this new mural created by students of Champlain Adult Education Centre during extracurricular mural art workshops offered this winter.
The mural focuses on perseverance. The hands symbolize working, building, creating and getting together. Ladders and stairs show the progress and success of each and everyone of us. Trees are the fruit of our efforts. The hourglass reminds us of the passage of time, which propels us into the future.
Thank you and congratulations to all participants: Vincent Arulyasakam, Daisy Brigantti, Frank Castonguay, Touria El-Arighg, Karine Giroux-Berger, Ana-Gabriela Jimenez Lazos, Randolf Lutes, Kejda Rreshketa, Audrey Thibault Banville, Oscar Ulloa Madrigual et Martine Veillette
This project was made possible through funding from the Commission scolaire Marguerite -Bourgeoys and the participation of the teacher Françoise Forget , artist Gene Pendon and arts educators Isabelle Duguay and Arnaud Grégoire.