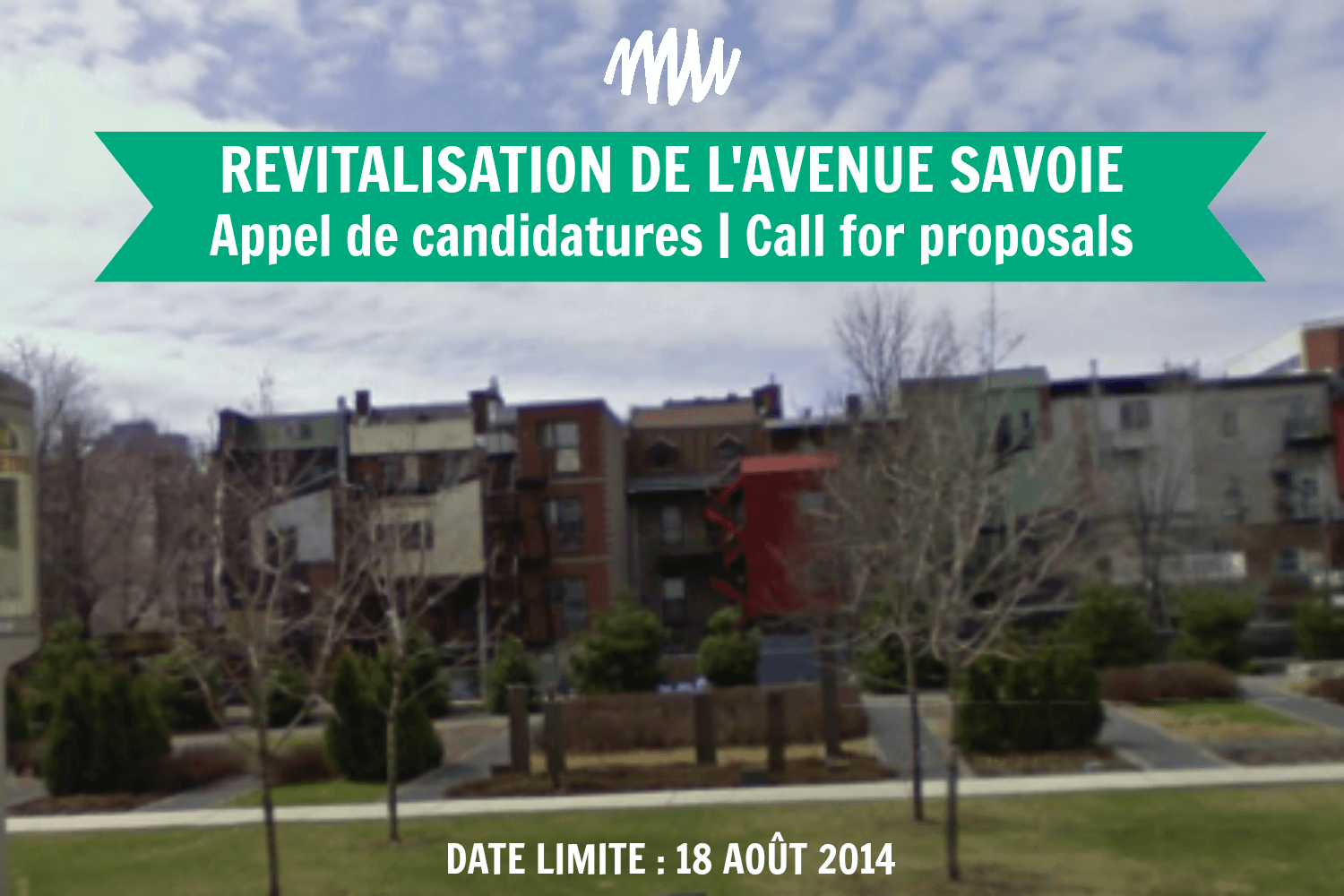 MU is inviting artists to submit their proposals for Walls to Words, a mural art project for the revitalization of Savoie Avenue  in partnership with Ville-Marie Borough and Société de développement du Quartier Latin.
Theme:
Ode to literature
Objectives:
>Celebrate local and international literature;
>Highlight the neighbourhood's history (Université de Montréal, UQAM, etc.), the centennial anniversary of the Bibliothèque Saint-Sulpice (on Saint-Denis Street) and the upcoming 10th anniversary of the Grande Bibliothèque in 2015.
Deadline:
August 18th, 2014
For more information: