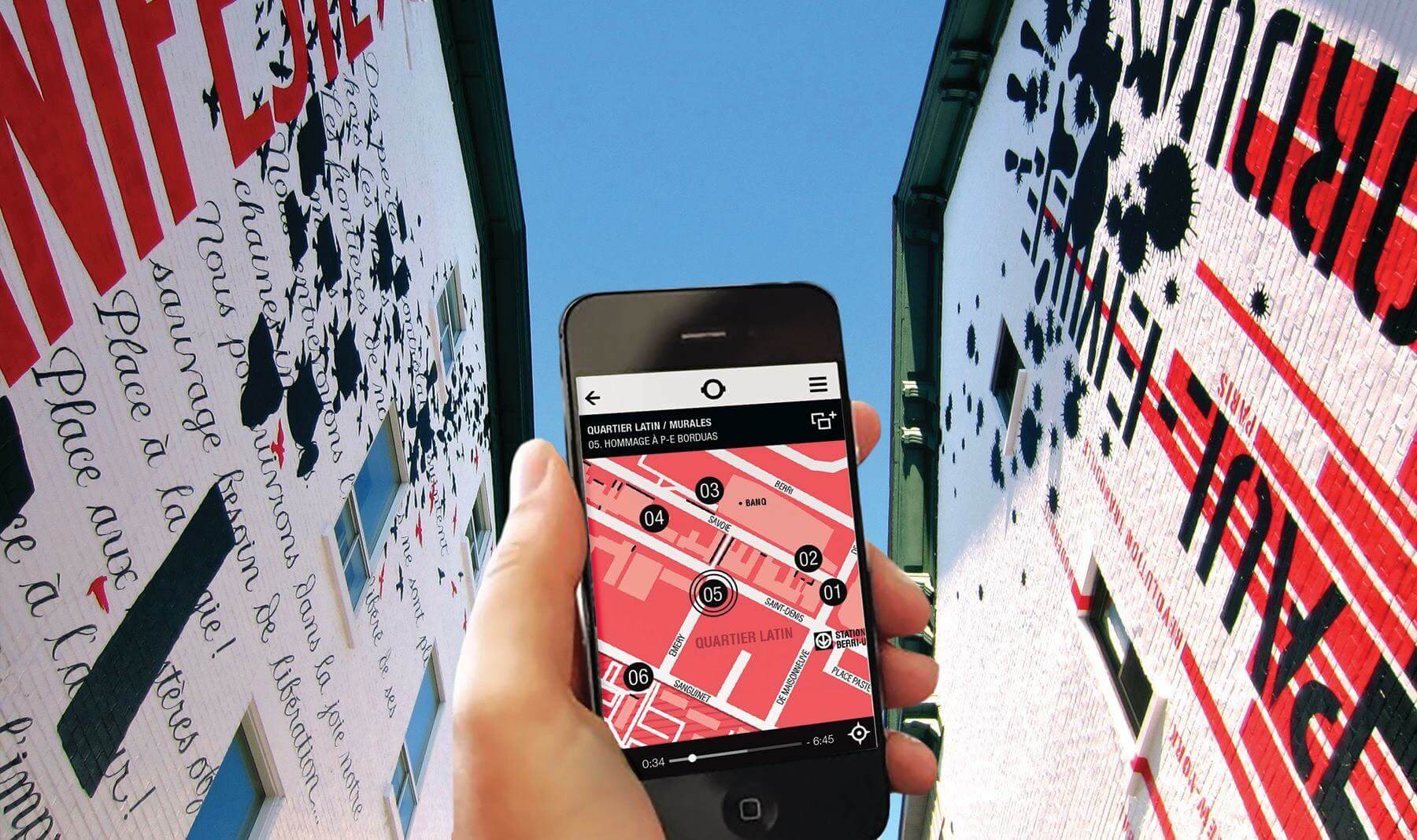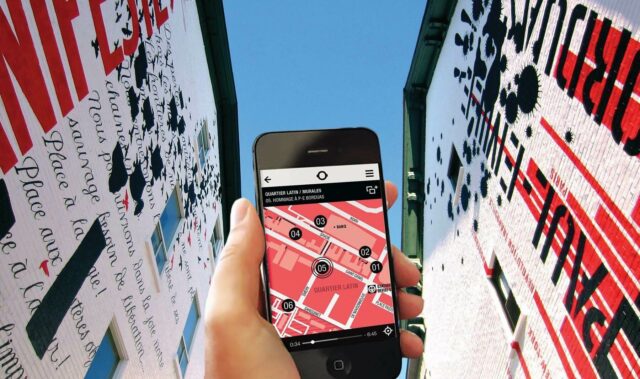 This summer, MU partnered with Portrait Sonore, a free mobile app, to help you discover 30 of its murals that adorn the Latin Quarter. This collaboration, which is supported by the borough of Ville-Marie, is a result of the desire to use art's social aspect to highlight the stakeholders and the issues that are involved in a neighbourhood's transformation.
A CUSTOM-MADE VISIT
By downloading the Portrait Sonore app, you gain access to the "Quartier Latin – 30 murals" walking documentary. The documentary is two hours long and contains 30 sound capsules, which are divided into three routes: avenue Savoie on the theme of literature, rue Saint-Denis on the the theme of cultural creation, and the Habitations Jeanne-Mance on the theme of nature in the heart of the city. This approach was developed with the intention of offering visitors a playful and educational sensory experience, an experience which proves to be a work of art in itself.
More than 25 muralists, artists, writers and experts participated in the project, including Innu poet Joséphine Bacon and writer Dany Laferrière. The soundtrack was composed by Ken Lo, Simon Tremblay and Sasha Ratcliff, three musicians from the local Montreal scene.
The mobile app is available on Android and iOS. The walking documentary "Quartier Latin – 30 murales" is also available for desktop.
To download and watch : http://portraitsonore.org/en/pages/home