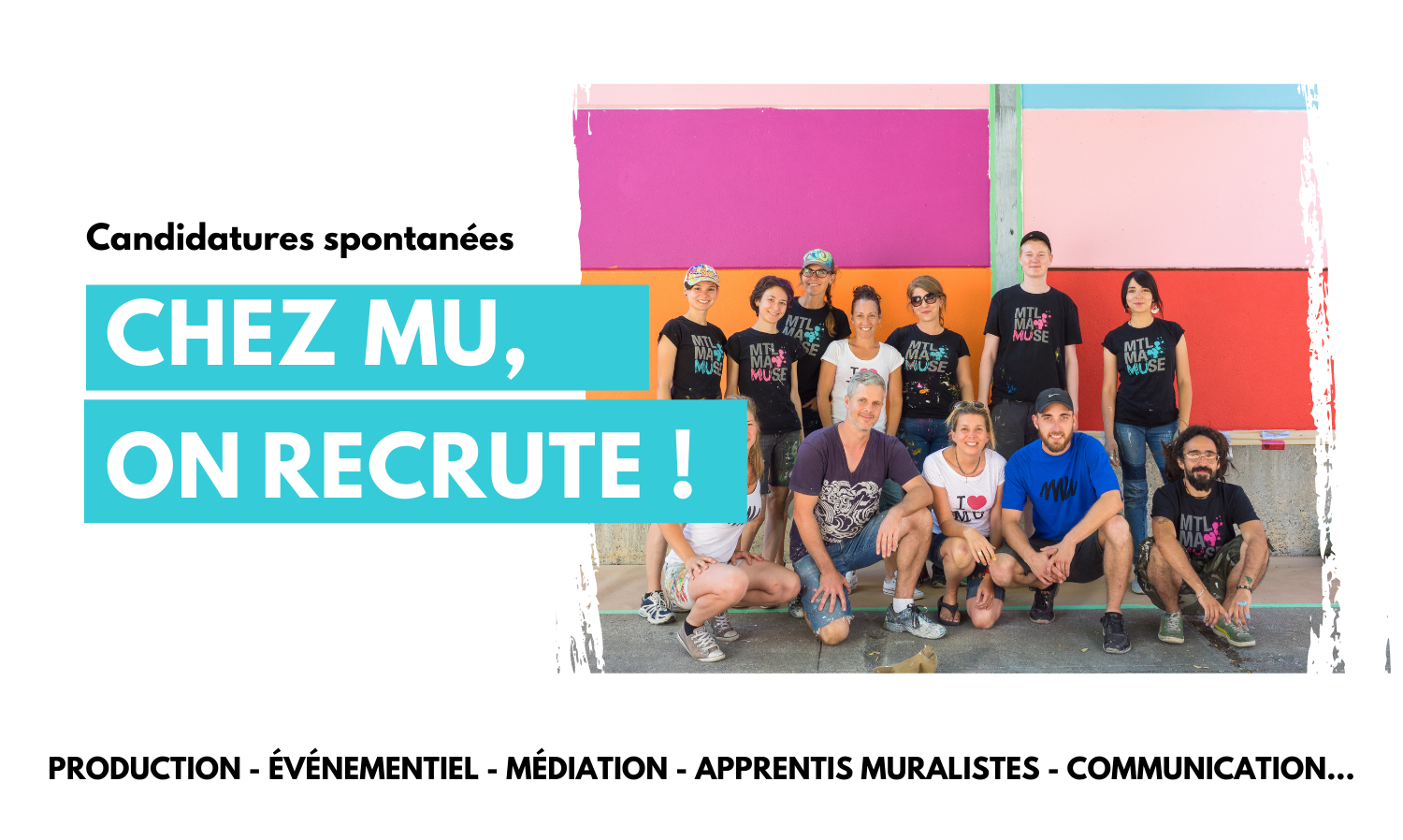 Want to join our team for the 2023 summer season?
Our beautiful, agile, creative, respectful, authentic and committed crew is looking for cool and talented people to join our team this summer!
Are you interested?
If you are an artist or an apprentice; a communications pro; a computer programmer; a videographer; a master of event organization; a lover of the field and of production; a mediator; or someone who is sensitive to education through art… Take a chance!
To feel at home with us, you need…
Team spirit: You like to collaborate and work in harmony with a team. You listen to others and their needs, and you believe that working together is the best way to get things done.
You have the ability to work independently and resourcefully and are always willing to help others.
You like to solve problems and know how to handle a stressful situation.
Organization and thoroughness: You are well organized at work and have a keen eye for detail.
Passion: You are passionate about art and want to grow in this field.
Positivity: Enthusiasm is a great quality at MU! Every problem has a solution, so you're outgoing, sociable and versatile, and you seize opportunities.
Creativity: Change doesn't scare us! You don't hesitate to come up with bold ideas that are out of the ordinary, and you are very inventive.

To sum up, if you share the same values of collaboration and mutual aid as we do, and if you are someone who is autonomous and full of initiative: join us!
*if you have a driver's license, that's a bonus point 😉
---
Jobs Wanted:

How to apply
To apply, send your letter of interest and CV to the following address: [email protected] with the subject: Spontaneous application 2023.