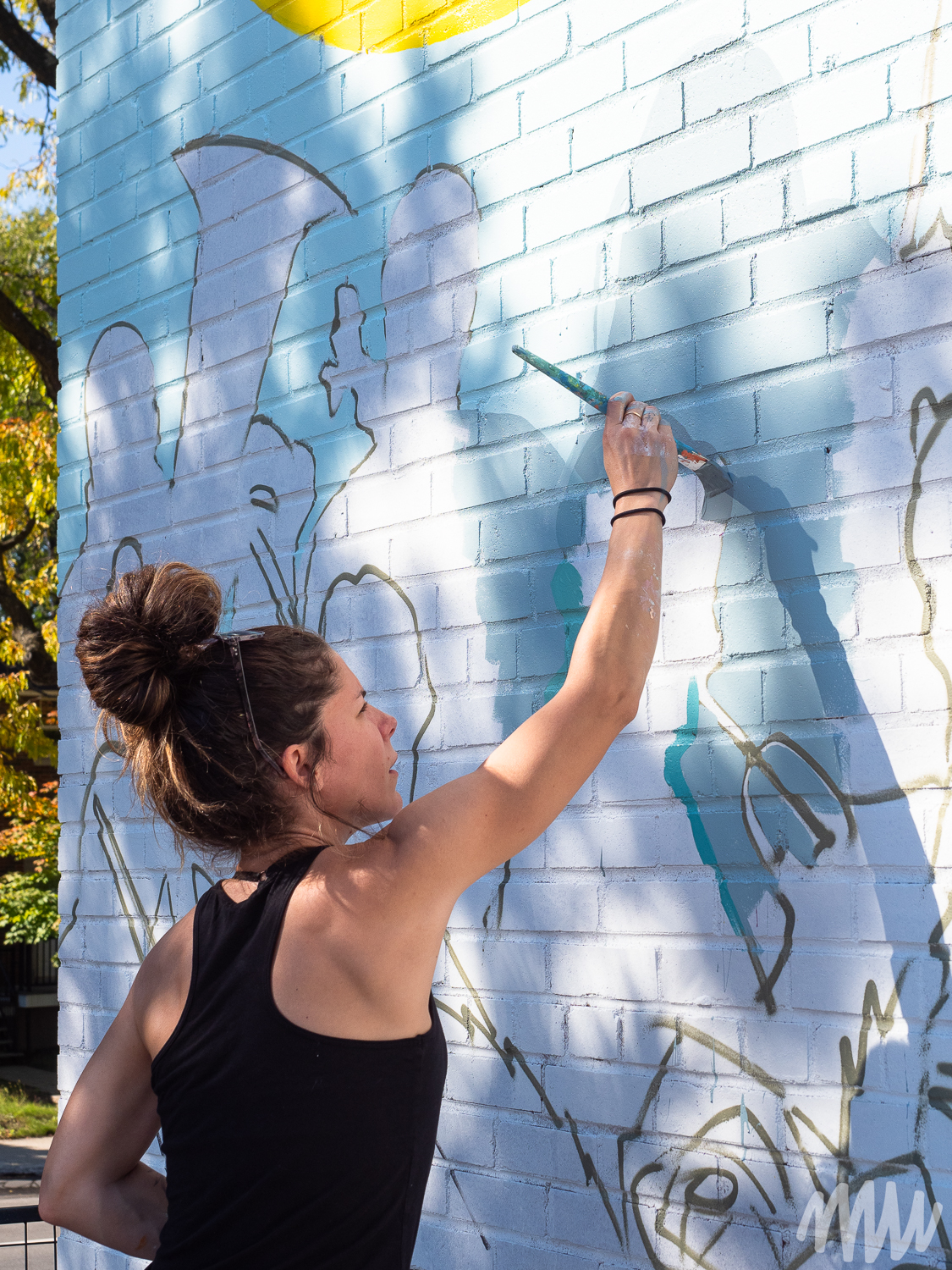 Born in France, MC BALDASSARI (MC for Marie-Clementine) moved to Montreal in 2007 to pursue her studies in Industrial Design. After graduating in 2010, she starts a career as a freelance artist and illustrator. In 2012, she tackled larger surfaces and worked on her first murals.
As far back as she can remember, MC has always loved to draw. As a child and later as a teenager, she used to read comics. She paid attention to the stories, but it was the illustrations that held her attention. After contemplating them for a long time, she would reproduce them. She grew up with a pencil and paper in her hands. Since then, however, she has learned to work in a variety of other mediums.
MC has perfected many techniques and this is her greatest asset. This gives her the ability to participate in a wide variety of projects. She can draw on her Ipad as well as paint with a can on a wall.