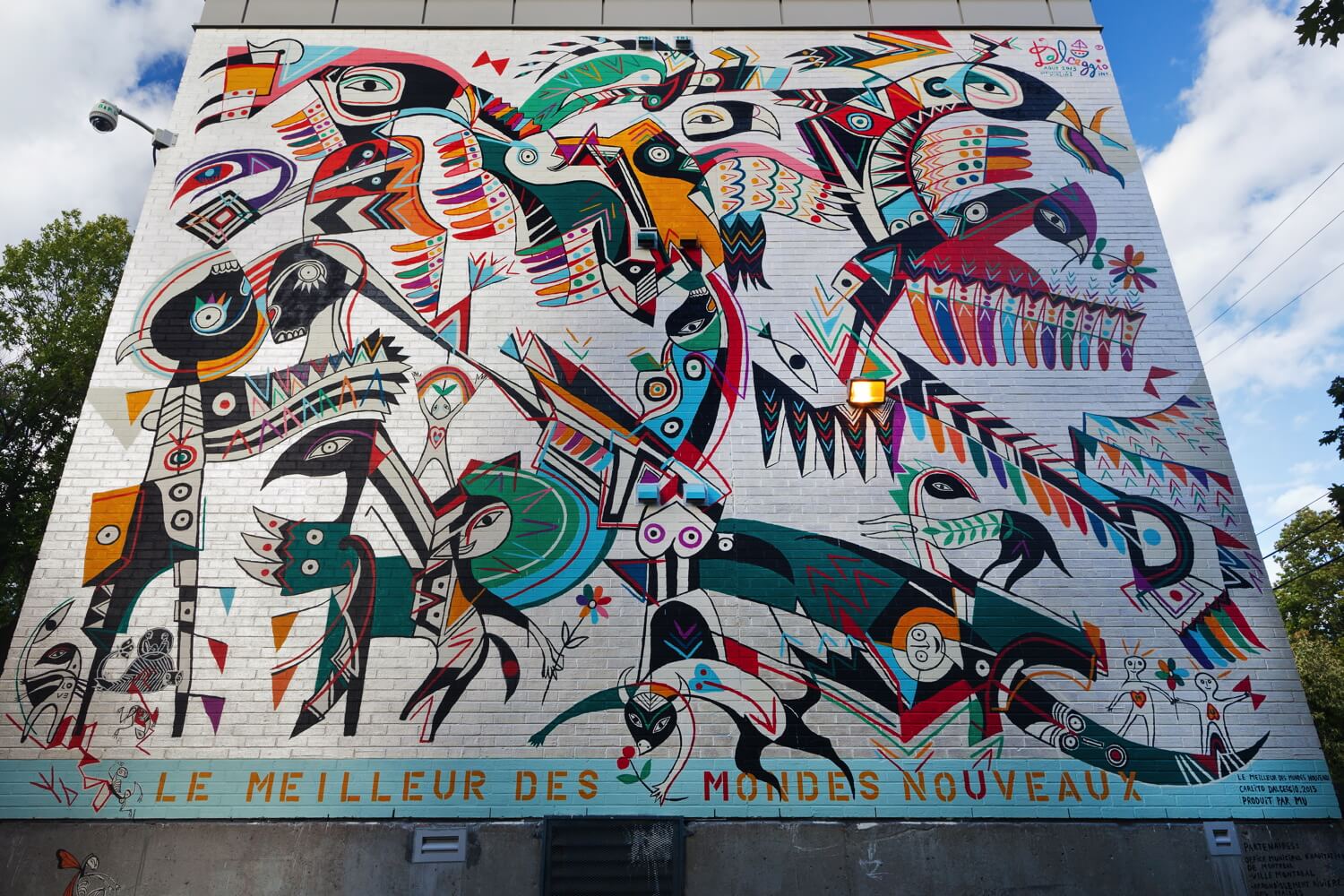 Last summer, the artist Carlito Dalceggio created the mural LE MEILLEUR DES MONDES NOUVEAUX produced by MU at Habitations Marie-Victorin in Rivière-des-Prairies.
To celebrate this legacy, the library of Rivière-des –Prairies is presenting an exhibition about the artist from May 24th to August 31rd, 2014.  Several of his artworks will be exhibited and the successful social art project led by MU in partnership with the Office municipal d' habitation de Montreal, the Rivière-des -Prairies -Pointe -aux- Trembles borough and the City of Montreal will also be documented.
You have all summer to visit the exhibition and to see firsthand this colorful and glittering mural !