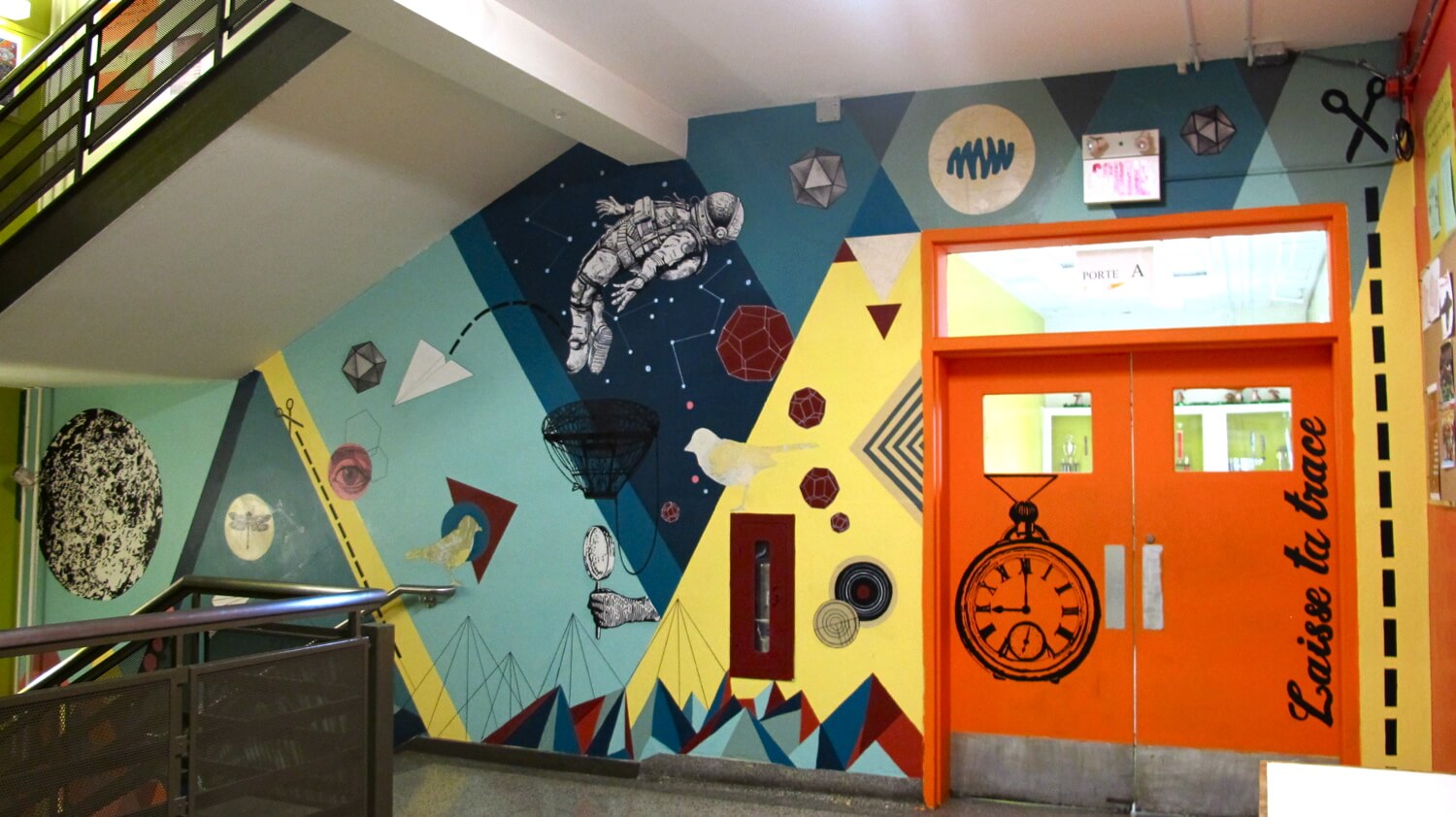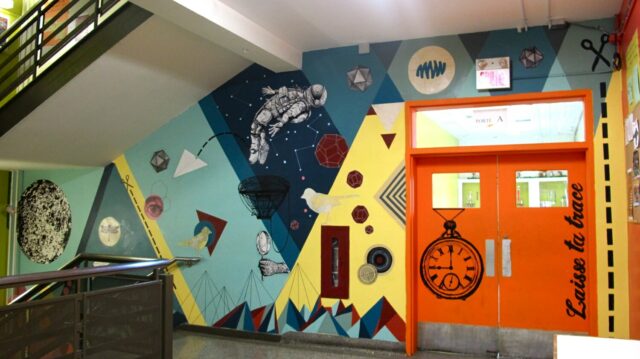 This youth mural about traveling is timely : it definitely makes you want to go exploring around during the upcoming summer holidays. It was created by students of Paul-Gerin-Lajoie-d'Outremont HighSchool (secondary V) during extracurricular mural art workshops offered this winter by MU.
Take a look at the "making of" video :
Participants wanted to explore the artistic movement of Dadaism: zany collages stimulate the imagination by their heterogeneous compositions. Their universe invented from elements and various materials such as maps and parachute cloth gives the work an original and fun aesthetic.
Thank you and congratulations to all participants:
Dominique Berrardelli, Augustin Binette, Charles-Alexandre Bolduc, Gabrielle Ferland Labbé, Mathilde Gingras, Fadhel Hammoum, Edouard Laroche Beaujean, Aelig Le Henaff, Zoodiyah M.Garrick, Christopher M.Lazar, Maya Moussalli et Alice Ricciardi.
This project was made possible through funding from the Commission scolaire Marguerite-Bourgeoys and the participation of MU's art educator Isabelle Duguay assisted by Gabriel Lacasse.