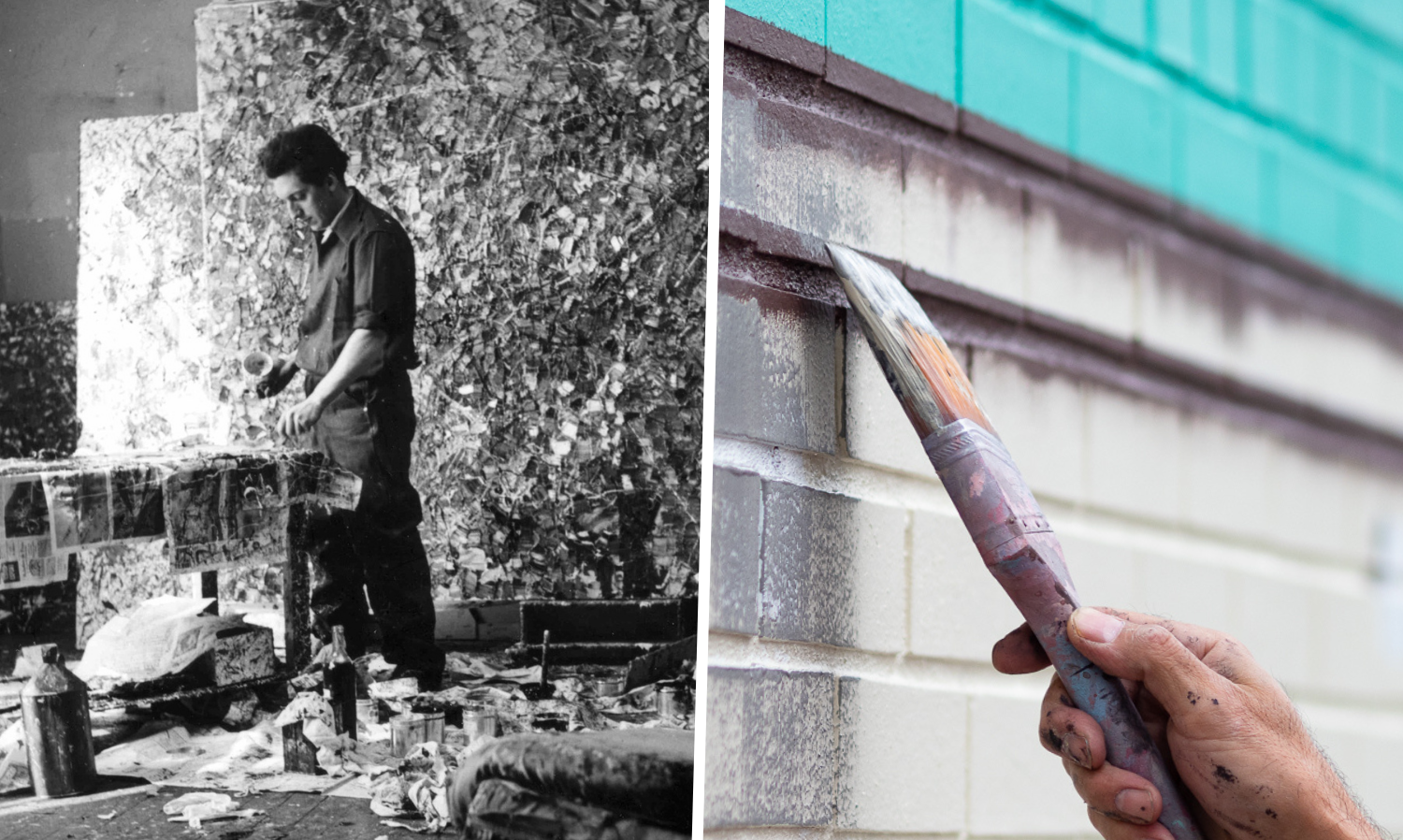 The Jean Paul Riopelle Foundation, the City of Montreal and MU have joined forces to launch a call for proposals to create a mural to honour Montreal-born artist Jean Paul Riopelle. In the summer of 2022, this large-scale commemoration project, with a surface area of 190 feet high by 55 feet wide, will be created at a prestigious location at the corner of Sherbrooke and Peel streets, in the heart of downtown Montreal.
By making Riopelle shine, this artwork will play a role in reconnecting the public with this artist, through his universe and his sources of inspiration: nature, landscapes, his bestiary, his passion, and his creative freedom. This large-scale mural will be added to the " Montreal's Great Artists " collection created by MU in 2010, which now includes more than 25 murals throughout the city.
A jury headed by Yseult Riopelle (the artist's daughter), as well as representatives from MU, the Foundation Jean Paul Riopelle and the artistic community will choose, based on a portfolio, a professional artist or an artists' collective to produce this artwork.
---
THE WALL
The mural will be created on the east side of the Best Western Ville-Marie Hotel, 3407 Peel Street in downtown Montreal.A surface of 190 feet high by 55 feet wide is available for the work.
The realization surface has the following particularities:
– The wall is made of relatively regular flat bricks;
– The joints are shallow;
– Six windows are present at the top of the wall and should remain intact, although they should be considered (harmonized) in the design;
– The wall has two vertical and one horizontal dividing line, which may or may not be concealed in the work at the artist's discretion.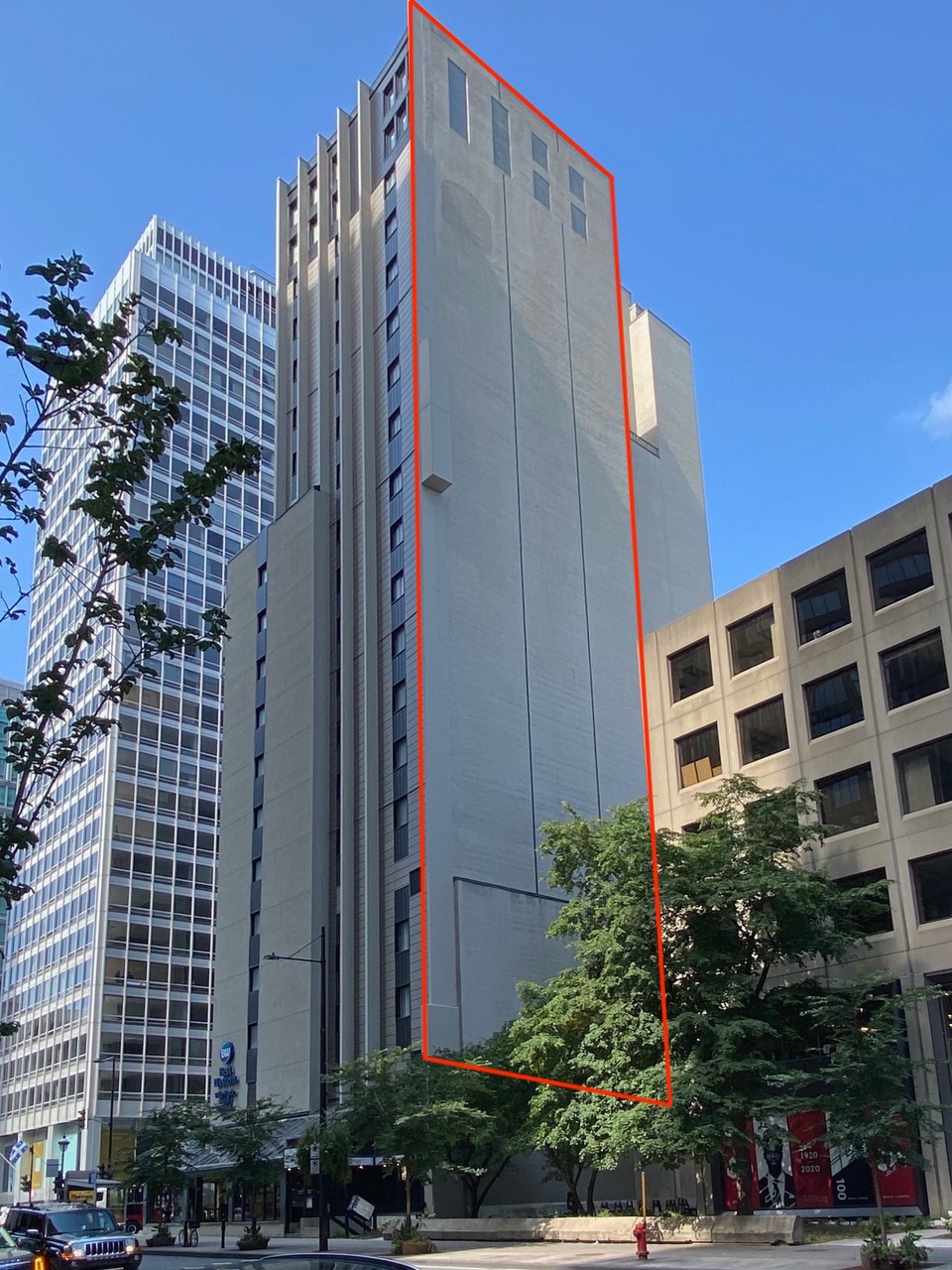 ---
PPLICATION FORM
Please read all eligibility requirements and project information in full by downloading the PDF at the bottom of this page. Incomplete applications will not be considered.
Interested artists must send an application including the following elements
– Preliminary sketch;
– Photographic montage presenting the preliminary sketch on the imposed photo (see photos in Appendix A);
– Description of the preliminary sketch and the preferred conceptual approach (max. 500 words);
– Curriculum vitae (max 3 pages);
– Ten digital images of recent work with description (title, date, dimensions, location and material);
– Press review (optional).
Materials must be received by January 23, 2022 at midnight via email to [email protected] or by mail to: MU, 71 Maisonneuve Blvd. East, Apt. 1, Montreal, Quebec H2X 1J6. Incomplete applications will be refused.
To learn more about the project and discover all the details, download the PDF of the project by clicking here.
Do you have a question? Contact us at [email protected] !