2022
Untitled – Izabelle Duguay – 2022
Hôtel Sheraton de Laval, 2440 A. des Laurentides, Laval, QC H7T 1X5, Canada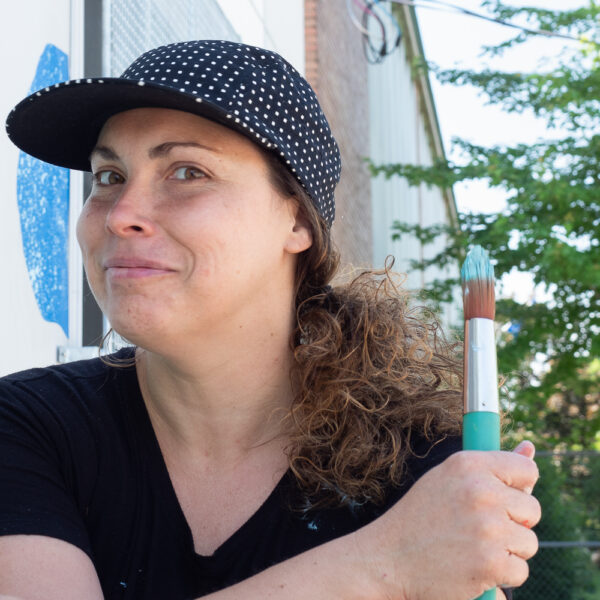 Izabelle Duguay
Final - 2022 - © Photo : Olivier Bousquet
Final - 2022 - © Photo : Olivier Bousquet
Final - 2022 - © Photo : Olivier Bousquet
Final - 2022 - © Photo : Olivier Bousquet
Final - 2022 - © Photo : Olivier Bousquet
Final - 2022 - © Photo : Olivier Bousquet
Final - 2022 - © Photo : Olivier Bousquet
Final - 2022 - © Photo : Olivier Bousquet
Final - 2022 - © Photo : Olivier Bousquet
Final - 2022 - © Photo : Olivier Bousquet
Detail - 2022 - © Photo : Olivier Bousquet
Detail - 2022 - © Photo : Olivier Bousquet
Detail - 2022 - © Photo : Olivier Bousquet
Detail - 2022 - © Photo : Olivier Bousquet
Detail - 2022 - © Photo : Olivier Bousquet
Detail - 2022 - © Photo : Olivier Bousquet
Detail - 2022 - © Photo : Olivier Bousquet
About
Two plant murals were created by artist Izabelle Duguay at the Sheraton Hotel in Laval.
Hôtel Sheraton de Laval, 2440 A. des Laurentides, Laval, QC H7T 1X5, Canada
About the artist
Izabelle Duguay
Izabelle Duguay holds a master's degree in Arts Ed. from Concordia University and is a multidisciplinary artist based in Montreal. Her practice embraces painting, photography...
Learn More