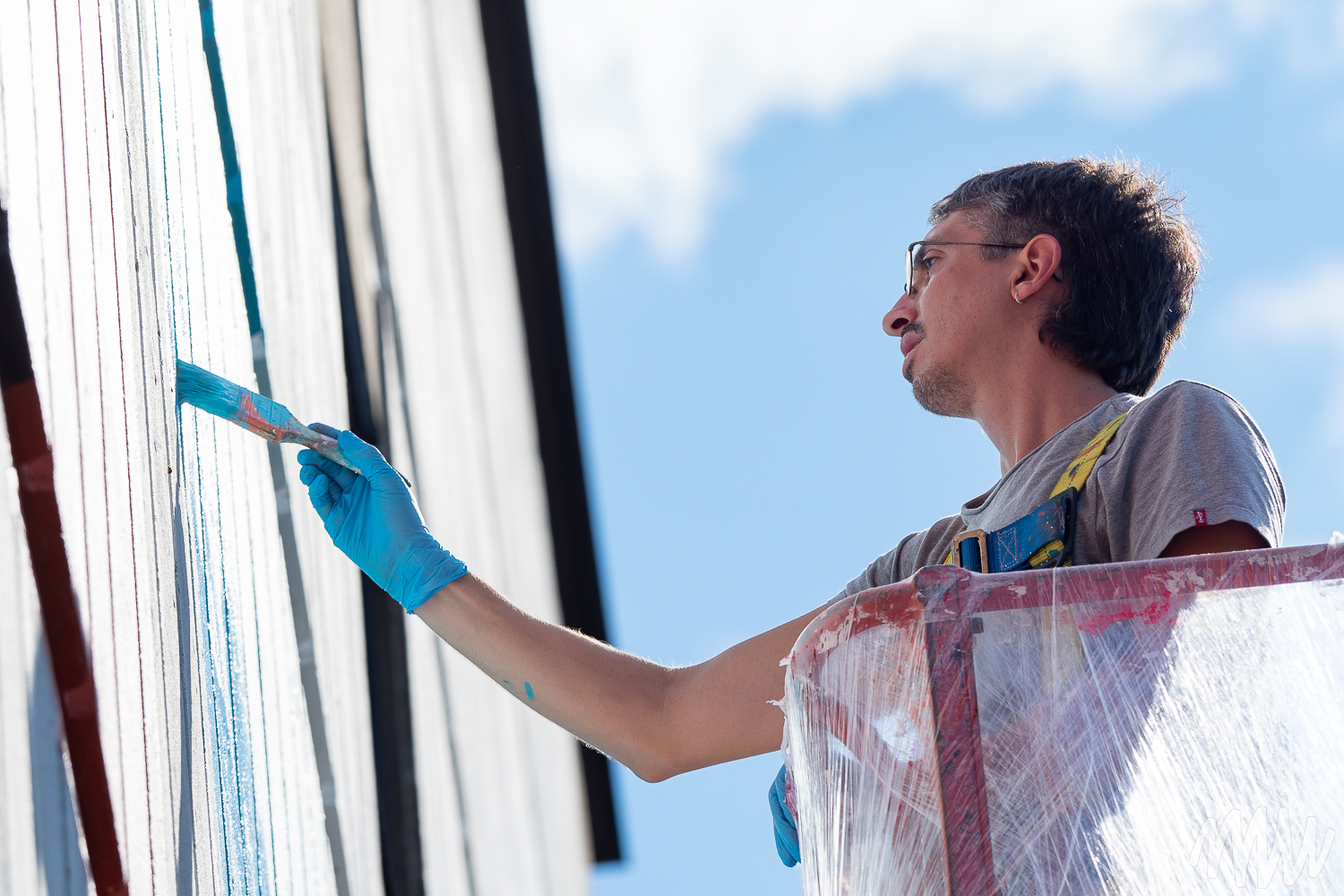 Agostino Iacurci (1986) is an Italian born artist based in Berlin. His practice embraces a wide range of media, including painting, mural, sculpture, drawing and installation. He seeks to generate visions and perceptions in which cultural history and personal memories, literary references and vernacular tales are freely told and associated.
Since 2009, he creates monumental murals always motivated by a site-specific attitude. Agostino Iacurci has presented his work in numerous solo and group exhibitions in Europe, Asia and America.
Recent commissions include Ludwigs-Hack-Museum, Ludwigshafen (2021); Life is Beautiful, Las Vegas (2021); Principal Place, London (2020); Yakutsk Biennial, Yakutsk (2017); Distrito Tec University, Monterrey (2016); Govind Puri Metro Station, New Delhi (2016); Istituto Mario Penna, Belo Horizonte, Brazil (2014); Fubon Art Foundation, Taipei (2012).