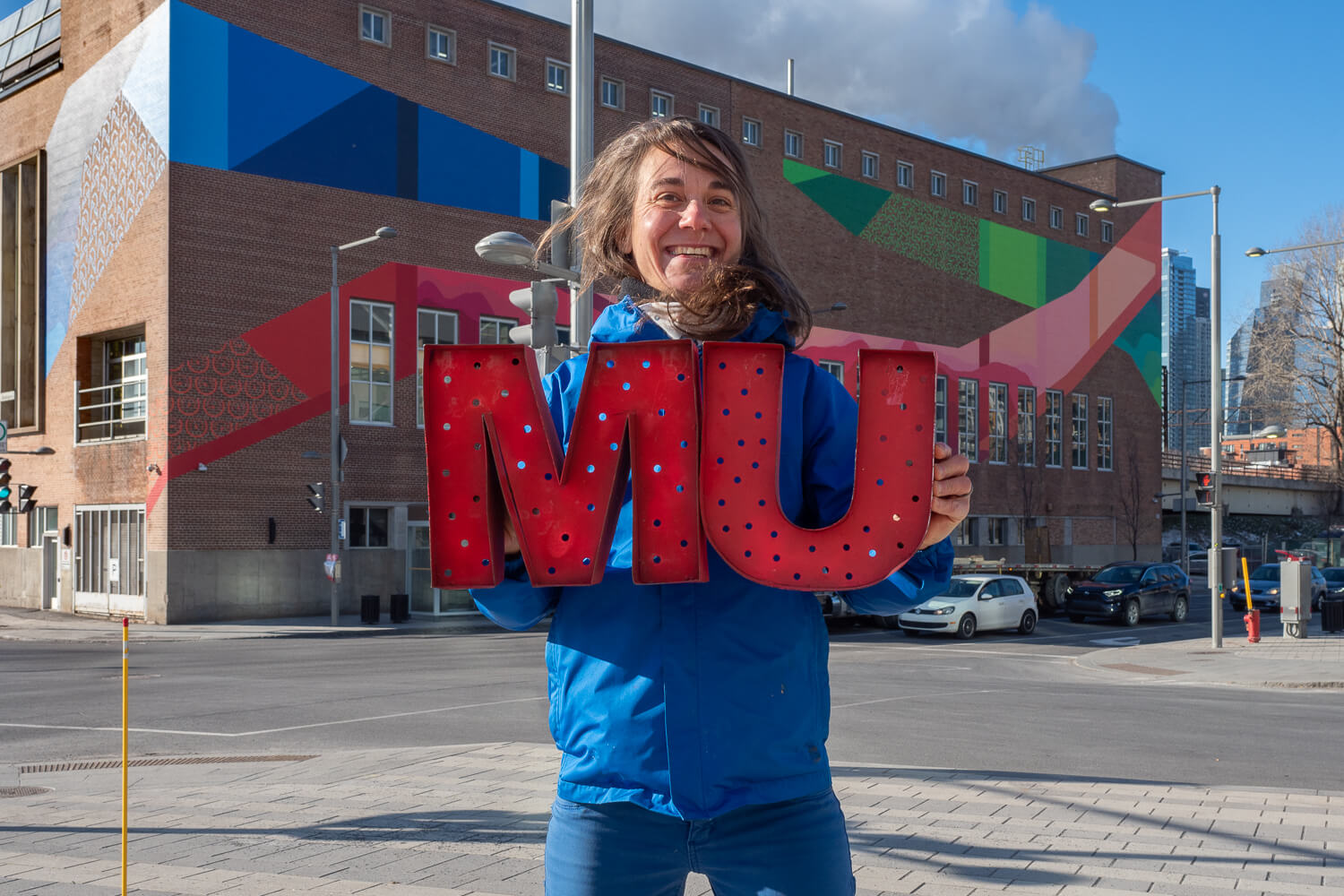 Ilana Pichon is a visual artist from Quebec City, Canada, born and raised in Switzerland. She graduated with a Master of Architecture from Laval University (Qc) in 2010. She has been awarded multiple grants from the Conseil des Arts et des Lettres du Québec for printmaking projects (2014, 2016, 2018) and recently received grants supporting video and artist books residencies by Québec City artist centres. Pichon's practice is rhythmed by residencies and artworks are strongly influenced by in situ experiences, evident in both her silkscreen printing and large-scale murals. Her murals are located across Canada and her work has been shown solo in Winnipeg, Trois-Rivières and Quebec in 2019. Pichon's artworks are part of Global Affairs Canada's collection, Bibliothèque des Archives nationales du Québec's heritage collection of artist books and Stewart Hall Gallery.
Her approach is based on the observation and dissection of space. Intimately linked to location, it ties in with the various territorial levels to produce an in situ network of reference points. Her practice challenges notions of provenance, structuring elements, material and emotional baggage, as well as graphical and physical rhythms.
She created her first large-scale mural with MU in 2015.